Willow Dental Care Chilliwack
Dental Technology
Dental Technology
Dental Technology in Chilliwack
At Willow Dental Care in Chilliwack, we use the latest dental technology to serve you better. While thorough visual exams of the oral cavity provide a general view of the condition of the mouth, scanning technology that goes beneath the surface provides a fuller, more rounded view of your oral health. Early detection using scanning technology allows us to respond quickly and begin treatment in the early stages before any major problems arise.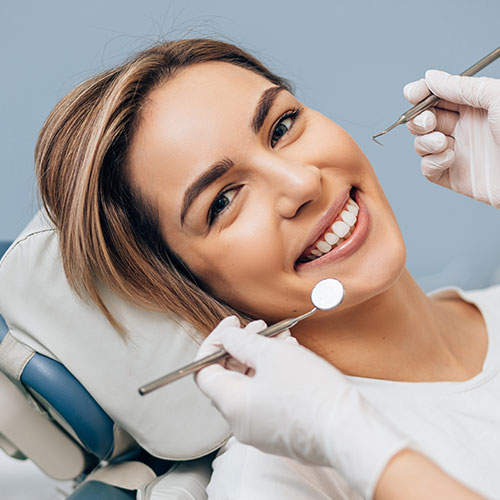 An intraoral scanner is a vital piece of dental imaging equipment that is used to capture accurate images of the teeth and surrounding supporting structures. It allows your dentist to detect problems with your teeth, such as tarnished or corroded fillings and internally fractured teeth that may not be visible from an outside examination. Intraoral scanners also pick up on oral diseases such as dental caries and periodontal disease, which can result in permanent tooth loss if not resolved quickly.
iTero scanners are intraoral scanners that provide a user-friendly touchscreen interface and a wand for scanning that is ideal for creating 3D images for orthodontic purposes. It is also used for restorative work to create accurate physical models for crowns, veneers, and dental implants. The iTero scanner unit captures scanned images in real time, displaying them on a screen for analysis. This function allows your dentist to provide immediate feedback as to the health of your teeth and gums.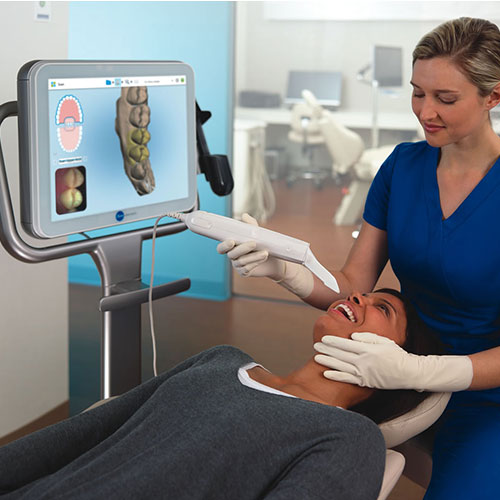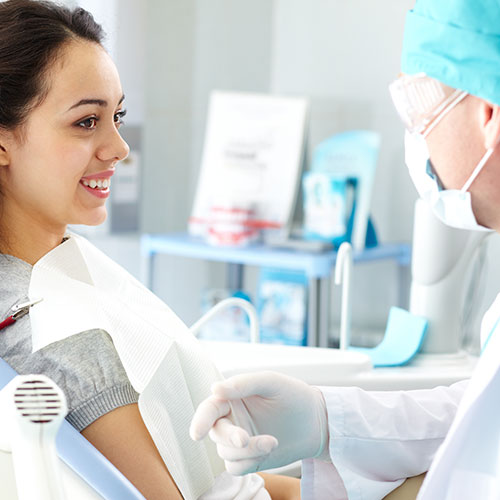 Oral cancer screening is an essential and integral aspect of the dental exam. Your dentist will examine the oral cavity to identify any red or white spots, discoloration, or mouth sores. They will also feel the mouth tissue for any abnormal lumps. VELscope is a blue excitation lamp that helps with oral cancer detection by highlighting precancerous and cancerous cell changes. VELscope detects changes beneath the surface of the gums with problem areas highlighted in much darker tones.

New Patients Welcome
Take Care Of Your Oral Health & Book Your Dental Hygiene Appointment Today